Welcome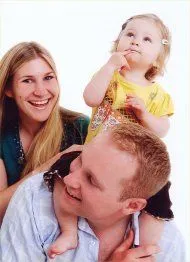 Dr Steven and Dr Xanthe Lawrence are chiropractors serving Nantwich, Shrewsbury, Stone, Trentham, Staffordshire and the surrounding areas. Whether you need an injury or accident treated, have a specific body problem (such as back pain or a spinal condition), need pain relief, or just want to improve your overall health, our clinics in Nantwich, Shrewsbury and Stone (Staffordshire) may have a solution for you through chiropractic care. Click here to visit our testimonials page to see how patients have benefited from seeing the Nantwich, Shrewsbury and Stafford chiropractors and getting regular chiropractic adjustments.

At your first visit to our clinics in Nantwich, Shrewsbury and Stone, we will explain to you how chiropractic works, and give you a full evaluation to see if chiropractic care is right for you. If there is a good fit, we can develop a plan of chiropractic care that is specific to your condition and health goals. As well as correcting any functional issues, we look at improving your health through advice on nutrition and exercise to keep you and your family healthy for life.
If you are new to chiropractic and want to find out more, we offer complimentary Spinal Health Checks for all of the family at all of our clinics. You are more than welcome to call Nantwich 01270 610640, Shrewsbury 01743 885224 or Stone 01785 748677 and speak to us directly. We also welcome referrals, so feel free to use the "send to friend" link to share our health information with your friends and loved ones.
If you want to receive our free health and wellness articles, you can subscribe to our bi-weekly newsletter, even if you are not a patient. Once you subscribe, you can explore our member wellness section and take advantage of our animated exercise videos, wellness articles, and other resources.
"The Doctor of the future will give no medicine but will interest his patients in the care of the human frame, in diet and in the cause and prevention of disease."
- Thomas Edison
---
Dr Xanthe Lawrence, Dr Steven Lawrence and Dr Dzvenislava Zadvirna
Stone (Staffordshire) Chiropractor | Lawrence Chiropractic Clinic | 01785 748677
34 Radford Street, Stone, Staffordshire, ST15 8DA

Dr Steven Lawrence, Dr Xanthe Lawrence, Dr Dzvenislava Zadvirna and Dr Lowena Sandercock
Nantwich (Cheshire) Chiropractor | Nantwich Chiropractic Clinic | 01270 610640
14 Love Lane, Nantwich, England CW5 5BH

Dr Steven Lawrence and Dr Julie Rogers
Shrewsbury (Shropshire) Chiropractor | Castle Chiropractic Clinic | 01743 885224
Halfway House, Rowton, Shrewsbury, Shropshire SY5 9EP


The title 'Dr' or 'Doctor' used throughout this website refers to 'Doctor of Chiropractic'

All practitioners are Doctors of Chiropractic and are registered with the General Chiropractic Council (GCC)