---
BSc (Hons) Chiropractic, DC
Board-Certified Sacro-Occipital Technique practitioner
Working at Castle Chiropractic (Shrewsbury), Nantwich Chiropractic and Lawrence Chiropractic (Stone)
My parents used to see a chiropractor when I was young but it wasn't until I suffered quite a bad fall whilst on a dry ski slope that I had my first adjustment. I could not believe the difference that it made. Since then in my early teens I knew that I wanted to be a chiropractor.

I attended the Welsh Institute of Chiropractic at Glamorgan University where I studied Chiropractic which encompassed many different subjects including anatomy and physiology, pathology, radiography, nutrition and of course chiropractic techniques. After successful completion of the four-year course I graduated in 2002 with a BSc (Hons) degree in Chiropractic and later gained my Diploma of Chiropractic.

I met my wife Xanthe at Chiropractic College and after graduating at the same time we started work as associates at Nantwich Chiropractic Clinic in Cheshire. A year later we established Castle Chiropractic Clinic in Shrewsbury and in 2011 we set up Lawrence Chiropractic in Stone, Staffordshire. I currently work between the three clinics.


Since the first time that I adjusted someone, I have been able to see first-hand the benefits that chiropractic can provide to everyone from any age. When my daughter Emma was born in 2007 she suffered a strain to her upper neck that started to cause plagiocephaly (distortion of the skull). Using a gentle method of chiropractic called Sacro-Occipital Technique (SOT) to her neck and cranium corrected the problem safely and naturally. Since then I have attended all of the SOT courses and have become a Board-Certified SOT practitioner after passing further examinations.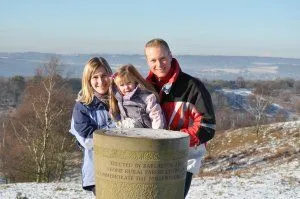 I am interested in the holistic benefits of chiropractic. Our main goal at our chiropractic centres in Nantwich, Stone and
Shrewsbury
is to bring our patients closer to health through chiropractic care and advice on lifestyle and nutrition.
I am a keen sportsman having taken part in various triathlons throughout the UK
as well as completing the Zell Am See 70.3 Ironman in just over 5 hours. As a family we stay healthy by eating good nutritious, home-made food, exercising regularly and receiving regular chiropractic care.